With the continuous development of science and technology and the increasing industrial demand, the application scope of industrial keypads is also gradually expanding. More and more consumers are choosing translucent keypads equipped with LED lights when purchasing metal keypads. But what is the difference between a translucent keypad and an opaque keypad? How to choose between them?
First of all, most of the common metal keypads on the market are opaque stainless steel keypads. Such keypads are cheap, beautiful and practical. The opaque keypad is suitable for use in various public places and infrastructure. The surface is smooth and textured, but it is only suitable for use outdoors during the day. For the relatively special group of people working outdoors at night, it is not so convenient.
The stainless steel translucent keypad solves this problem very well. The stainless steel translucent keypad has both beauty and texture, and is also translucent. Even at night, users can still quickly and easily find the correct number to press through the illuminated keys. It can greatly improve work efficiency.
Yuyao Xianglong Communication Industrial Co., Ltd. is a professional manufacturer of industrial metal keypads. We have complete equipment, sufficient manpower and full of enthusiasm for research and development. Each stainless steel keypad has been polished several times to achieve the best quality possible. Whether it is a waterproof industrial keypad, a violence-resistant industrial keypad, a translucent keypad or an opaque keypad, here you can customize the product that best meets your needs.
We hope that our products can meet your preferences and needs, and we look forward to establishing a good cooperative relationship with you one day. If you have any questions or needs about the product, please feel free to contact us and we will serve you wholeheartedly.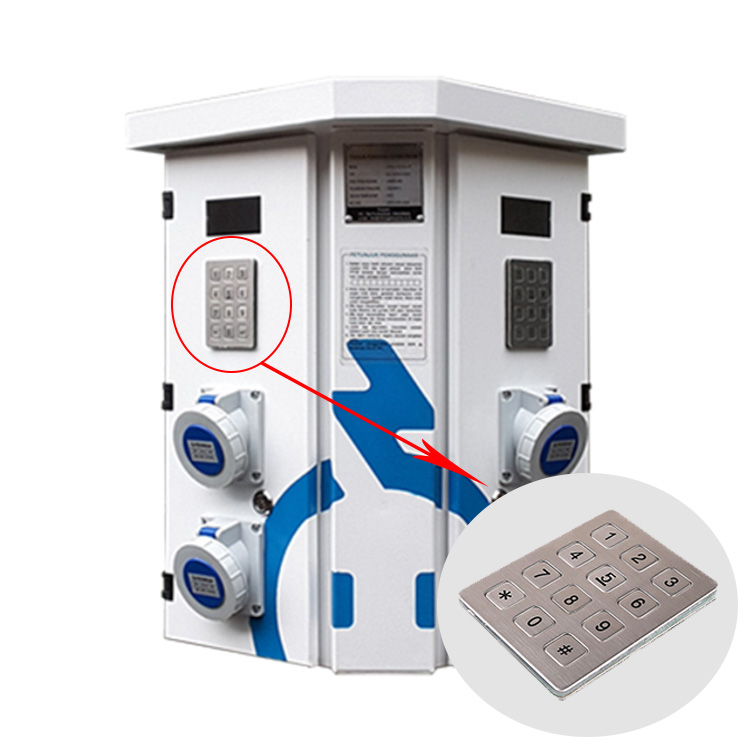 ---
Post time: Nov-15-2023