The transition to new fifth-generation networks, known as 5G, will affect how you use smartphones and many other devices. Let's talk about the essentials.
A big technology shift is underway, bringing a once-in-a-decade upgrade to the wireless systems that deliver data to mobile phones.
But this is not just about faster smartphones. The transition to new fifth-generation cellular networks, known as 5G for short, will also affect many other kinds of devices, including industrial robots, security cameras, drones and cars that send traffic data to one another. This new era will leap ahead of current wireless technology,known as 4G, by offering mobile internet speeds that will let people download entire movies within seconds and most likely bring big changes to video games, sports and shopping.
Officials in the United States and China see 5G networks as a competitive edge. The faster networks could help spread the use of artificial intelligence and other cutting-edge technologies.
On Friday, Ajit Pai, the chairman of the Federal Communications Commission, said in a call with reporters that the government would hold a big auction of the wireless spectrum used for the technology. The spectrum could be sold to companies like Verizon and AT&T. Mr. Pai will appear with President Trump on Friday to discuss the plan.
Last year, Samsung demonstrated prototypes of 5G smartphones that are expected to operate on both Verizon and AT&T networks. Many other manufacturers are racing to follow suit, though Apple is not expected in the initial 5G wave. Analysts predict that iPhones with the new technology won't arrive until 2020. An Apple spokeswoman declined to comment.
Here's what you need to know.
What exactly is 5G?
Strictly speaking, 5G is a set of technical ground rules that define the workings of a cellular network, including the radio frequencies used and how various components like computer chips and antennas handle radio signals and exchange data.
 Since the first cellphones were demonstrated in the 1970s, engineers from multiple companies have convened to agree on new sets of specifications for cellular networks, which are designated a new technology generation every decade or so. To get the benefits of 5G, users will have to buy new phones, while carriers will need to install new transmission equipment to offer the faster service.
How fast will 5G be?
The answer depends on where you live, which wireless services you use and when you decide to take the 5G plunge.
Qualcomm, the wireless chip maker, said it had demonstrated peak 5G download speeds of 4.5 gigabytes a second, but predicts initial median speeds of about 1.4 gigabytes. That translates to roughly 20 times faster than the current 4G experience.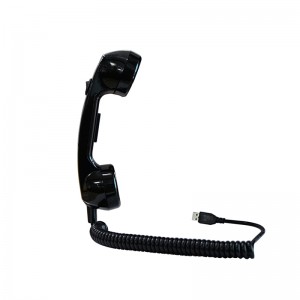 Send your message to us:
---
Post time: Jun-28-2019