From March 1st to March 4th, the 29th China East China Import and Export Commodities Fair (hereinafter referred to as "China Fair") was held at Shanghai New International Expo Center.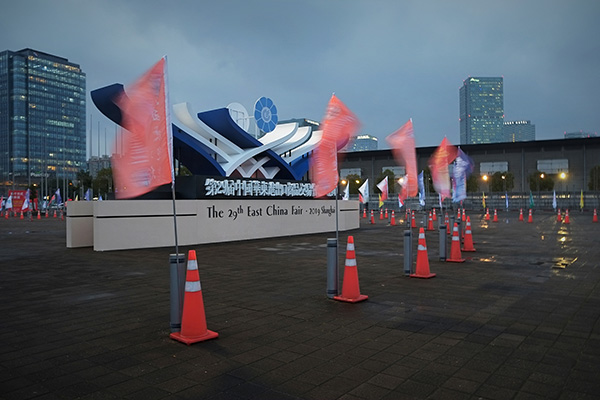 The China Fair is guided by the Ministry of Commerce and is co-organized by nine host provinces and municipalities including Shanghai, Jiangsu, Zhejiang, Anhui, Fujian, Jiangxi, Shandong, Nanjing and Ningbo. China Trade Fair 14 trading groups (9 host provinces and municipalities trading group, 3 group city trading groups, 1 joint trading group, 1 overseas trading group) organized more than 4,000 companies to participate in the exhibition.
There are 5 major professional theme exhibitions, including clothing and apparel exhibition, textile fabric exhibition, household goods exhibition, decorative gift exhibition and modern lifestyle series exhibition. The total scale is 126,500 square meters, which is 2,900 square meters more than the previous exhibition area. The total number of booths totaled 5,868. Among them, the household goods exhibition area of the household goods exhibition is an important exhibition area in the professional exhibition area set up by the China International Trade Fair. The number of booths is 1,185, an increase of 76 over the previous session, and the increase is more obvious. 
Participating in the China International Fair is an important way for Chinese foreign trade enterprises to expand into the international market. In the context of increasing global economic uncertainty, this year's China Fair has taken a number of measures to provide exhibitors with a more advantageous business environment and promote corporate development. For example, adopting the "combination promotion + precision investment + orientation invitation" approach, recruiting more merchants to purchase, helping foreign trade enterprises to open up sales. 
In addition, this year's China Fair will also upgrade the on-site "one-on-one" buyer and seller matchmaking meeting, and the three on-site matchmaking foundations of the "European and American buyers", "textile and apparel" and "Japanese buyers" held last time. On the other hand, we will add another special matchmaking meeting for "one country along the way".
Send your message to us:
---
Post time: Mar-29-2019