JWAT137 jail telephone with volume button
We specialize in industrial telephone used for harsh environment like explosion proof, waterproof telephones and IP phone.
We would  like to recommend you our JWT137, which has a better waterproof performance and volume button.Suitable for inside prisons, labor camps, drug rehabilitation and other intercom, communication and other places which need monitoring.
1. The phone can form an independent telephone communication system with program-controlled switches and couplers. 2. The phone can be connected directly to the telecommunications network.
3. After the composition of the call system, each phone is an independent station. The malfunction of any phone doesn't affect the whole system work.
4. After the composition of the call system, the product has an automatic gain function, and the voice does not vary with distance or telephone quantity.
5.Telephone circuits within the integrated circuit using internationally accepted double-sided, with hair the exact number, call clarity, job stability, etc.
6. Stainless steel housing, high mechanical strength, strong impact.
7. Key parts of the handset and the hooks are both produced by our own company; Quality control strictly; After-sale reaction fast.
8.Volume can be adjusted.
9. There's an area to place an instruction card in front of the telephone.
If you have any questions about our product,please don't hesitate to contact us.My email is sales01@joiwo.com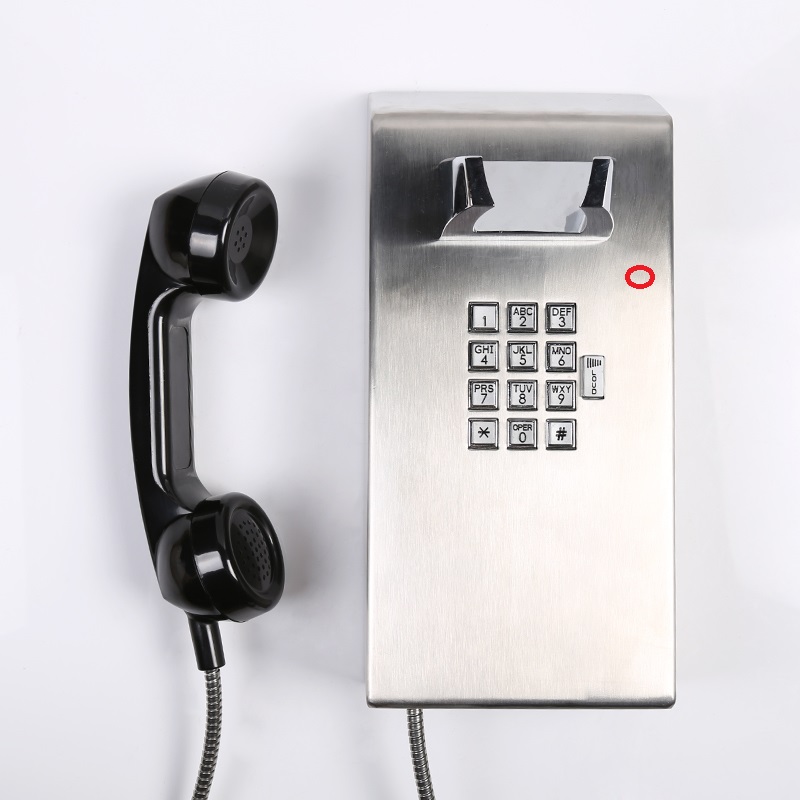 Send your message to us:
---
Post time: Jul-23-2018