Yuyao Xianglong Communication has expanded its line of sealed and anti-vandal keypads with the introduction of its all-metal sealed S series. These new keypads are designed for high-use public and industrial environments such as for access control, banking, and kiosk applications. In addition, the new line aids the visually impaired by providing a "blind" pin locator that can be found on key "5″ as well as options for Braille and raised characters.
The company said the rugged, all-metal construction ensures extended and vandal-resistant operation under the most difficult conditions. Contributing to the keypad's ruggedness are the front plate and anti-pull-off keys, which are manufactured from stainless steel and zinc alloy, respectively. In addition, gold-plated contacts guarantee up to 4 million operations. These keypads can be mounted either from the front or rear of the panel, while still maintaining an IP67 degree of protection. Individual key illumination is made possible with a choice of red, yellow, or green LEDs. Both 12- and 16-key keypad versions are offered in standard, telephone, or hexi-decimal II configurations.
Legends are possible via precise laser engraving. Non-illuminated keypads are available with any symbol or Windows true-type font in a variety of ink colors.
Pricing starts at approximately $50.00 per unit.
For more information, please feel free to contact us by email:sales02@yyxlong.com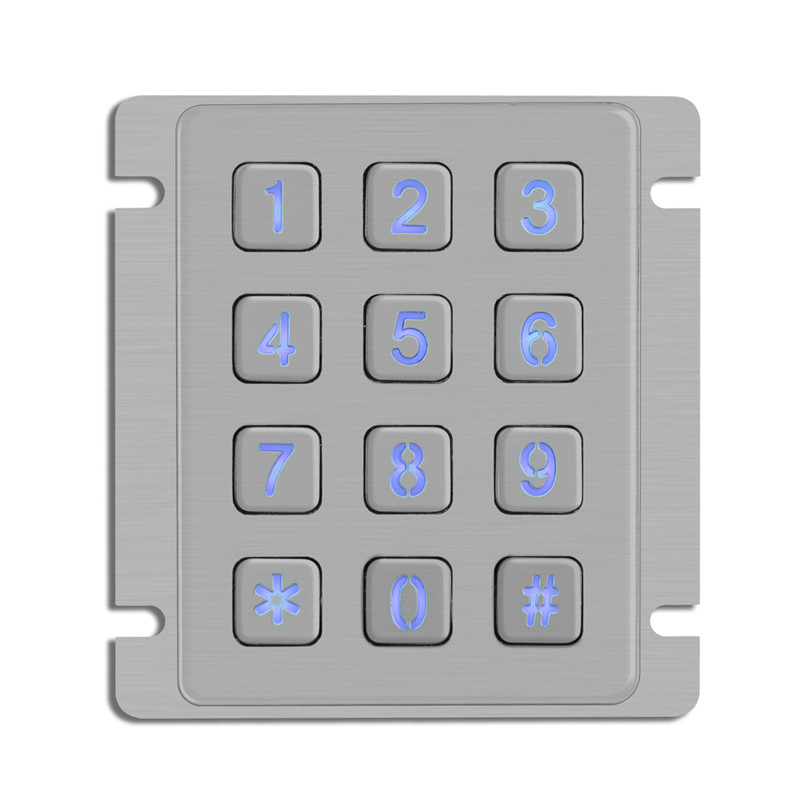 Send your message to us:
---
Post time: Jul-17-2018